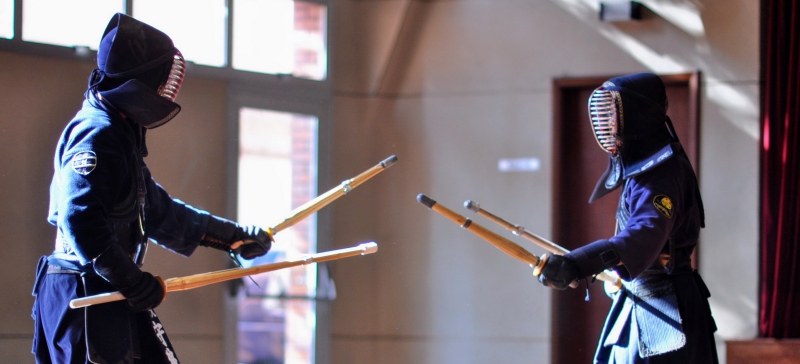 WELCOME to NITEN LONDON
Niten Cultural Institute Dojos in the London.
We welcome everyone interested in the Japanese and Samurai culture.
NITEN LONDON
Instructors: Alessandro Rabello and Tais Boeira
+Information
COVID-19:
On-site training returned (except for a new classification change by the local Flag). Find out on whatsapp about schedules and schedule a trial class. We are also offering free trial lessons on ZOOM. Learn more at ONLINE KENJUTSU
Enrollment:
If you are interested in enrolling as a student of Niten (virtual or in-person), please fill out the ONLINE FORM and follow the steps indicated. There is no registration fee. After submitting the form, we will contact you through whatsapp and guide you to complete the registration, which can be done ONLINE. MORE INFORMATION ON GETTING STARTED HERE
Niten-Maintenance:
Monthly contribution that covers the general costs of the services and contents offered by the institute and gives access to online classes that include ZOOM with technical and philosophical content, as well as various online trainings by ZOOM on different days and times.
-12 years: see here soon
13-17 years: see here soon
18 years and above: see here soon
Note: Maintenance-Niten replaces the previous monthly fee, annual fee, and tuition fee to facilitate all students` access to online content and adapt the institute to each Dojo`s resumption for on-site training, according with local conditions.
Dojo Fee:
For your presential classes, beside the Niten-Maintance the student pays the local Dojo Fee:
LONDON:
Monthly fee for one modality £ 100 , Monthly fee for two modalities £ 140, (Niten´s membership includes in the fee)
Equipment:
Beginners can train with T-shirt and sport pants (Judo pants, jogging pants, or similar).
The definitive uniform consists of the Institute´s custom Kimono and Hakama, and the basic practice swords are a standard bamboo shinai and a wooden bokken. Other equipment, such as combat armor (bogu) and additional weapons, can be acquired according to the progression of each student. For the combat armor, there is also the option of renting armor from the dojo. For details about equipment, uniform or rental availability, please ask the instructors of the Dojo.
Getting Started
Visit a training session:
All training sessions are open to interested observers. Please just schedule your visit thru our WhatsApp contact.

Experimental Classes:
If you are interested in participating, but not sure about enrolling, you can take part in experimental lessons for your first two visits. We will provide the necessary equipment, and you won't have to worry about enrollment and equipment fees unless you decide to continue. The ideal outfit for beginners is a dark T-shirt and breathable workout pants.

Adults:
Adults of all ages, men and women can train. There are no specific prerequisites nor the need to previously have physical training or experience in martial arts. The training brings technical, physical and interior progress to all ages and stages of life.

Children:
Children from 12 years old can participate in all training sessions.
Training:
Sessions are from 1 to 2 hours in length. Training sessions are made up of various parts, warm-up, basics of strokes and techniques, sequence training and combat. Combat training is usually divided up into groups of beginners, intermediates, and graduates, while at other times the more experienced may work with and guide the most novice. How frequently one should train depends on the potential of each student. With training just once a week, it will be easy to to see technical progress, physical and health-related benefits, and the assimilation of the principles and values of the Bushido philosophy. A lower frequency of training is still valid, and can provide results for students with less availability.
Philosophy:
During any visit to the Dojo, try to stay until the end of the session and participate in the Golden Moments, when the training is complemented with elements of Japanese culture and Bushido samurai philosophy.
KIR Method:
KIR is a training method aimed at the physical, mental and emotional development of the student, giving little emphasis to competitiveness and discouraging the use of force. With this positive energy, the student feels confident to fully develop their potential.
What we train
Kenjutsu:
The art of the samurai sword is still alive and can be practiced today, with the closest approximation of the experiences by which samurai lived for centuries. There are hundreds of stances and fighting techniques that are practiced during training sessions with the use of appropriate equipment for protection and safety.

Within Kenjutsu is practiced the Niten Ichi Ryu style, created by the samurai Miyamoto Musashi Sensei. The name of this style means "Two Skies as One," alluding to the famous techniques of two swords, able to defeat the most skilled opponents with whom Musashi-Sensei crossed swords.